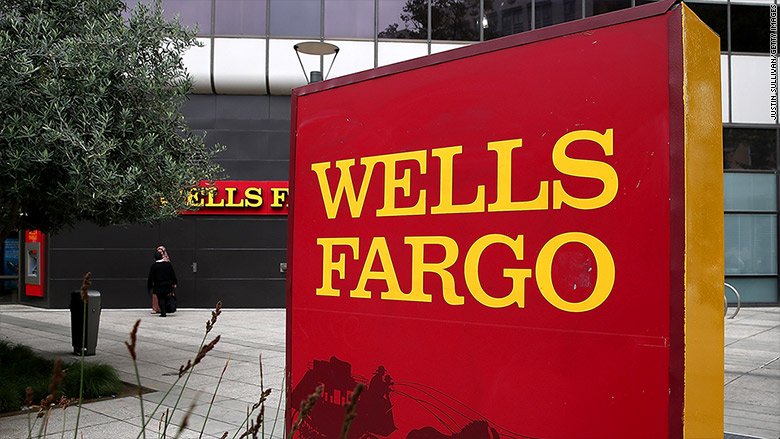 1. Banks earnings: It's time for America's biggest banks to post earnings.
JP Morgan

(JPM),

Citigroup

(C) and

Wells Fargo

(WFC) -- still reeling from its fake accounts scandal -- will all report before the opening bell rings in New York.

Bank stocks have been rallying on analysts' expectations that the worst might be over.

Related: Big banks thriving despite Wells Fargo. Seriously

2. China relief: Chinese consumer prices rose 1.9% year on year in September, the strongest increase in five years. Inflation is up thanks to a weaker yuan and higher prices of commodities, including oil. Producer prices also grew in September, the first increase in almost five years.

The positive reading eased concerns about China's economy after disappointing export data Thursday.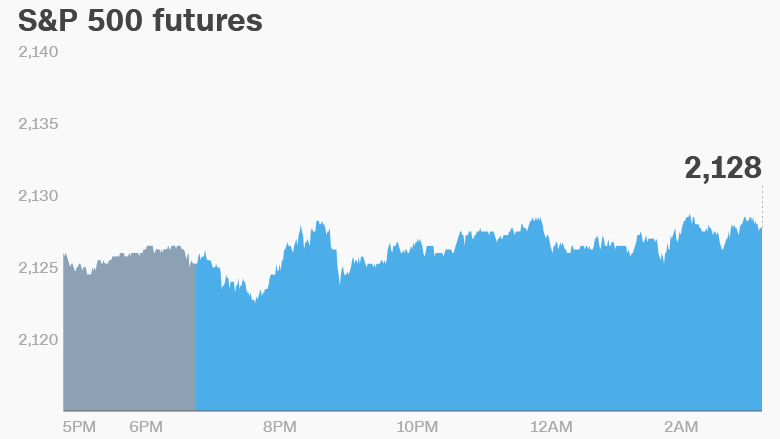 3. Company news: Samsung now expects the Galaxy Note 7 scandal to cost it more than $5 billion in profit, the company said Friday. Samsung (SSNLF) was up 1.3% after falling around 8% since the start of the week.
Boeing (BA) is expected to announce the retirement of its chief jetliner salesman John Wojick as early as Friday. The choice of his replacement, Ihsanne Mounir, who currently runs sales for Northeast Asia, highlights the importance of sales to Chinese airlines.
4. Markets overview: U.S. stock futures are flat early on Friday. All major European markets opened higher. In Asia, the picture was more mixed.
The Thai stock market bounced up 4.5% Friday. It had lost about 5% earlier this week on reports about the deteriorating health of King Bhumibol Adulyadej, who died Thursday.
The Dow Jones industrial average and the S&P 500 each lost 0.3% on Thursday, and the Nasdaq shed 0.5%.
The pound is slipping against the dollar again, trading below $1.20. Oil futures are up 1%, back above $50 a barrel.
5. Stock market movers -- Yahoo, Illumina: Yahoo (YAHOF) is down in premarket trading, after Verizon (VZ) said Yahoo's massive security breach could have a meaningful financial impact on its decision to buy the company.
Illumina (ILMN) is up 2% premarket, after nosediving 25% earlier this week. The manufacturer of DNA sequencing equipment said its sales in the third quarter will be lower than expected.
6. Economics: The Census Bureau will post new monthly retail sales data at 8:30 am ET. Also at 8:30, the Bureau of Labor statistics will update the Producer Price Index with September's figures.
At noon, investors will turn their attention to Janet Yellen, who will be speaking at the Boston Fed conference. They'll be watching for any more indication of a rate hike this year.