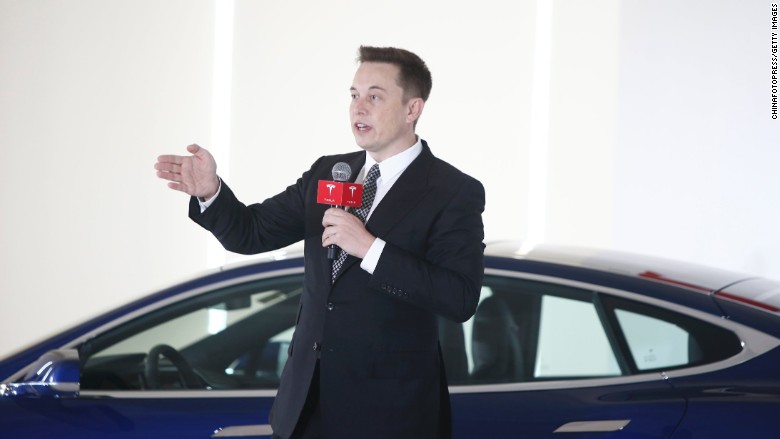 1. Takeover deal in India: Russia's biggest oil company, Rosneft, has announced a massive $12.9 billion all-cash deal for India's Essar Oil.
Rosneft is taking a 49% stake in the refiner. Other partners in the deal, including Dutch commodity trading firm Trafigura, are taking another 49% ownership in the business.
The deal still has to receive necessary regulatory approvals before it can close.
2. Gambling troubles: One of Australia's top casino operators is in trouble in China -- and its stock is getting hammered.
Shares in Crown Resorts plunged nearly 14% in Sydney on Monday after the company said Chinese authorities detained 18 of its employees, including a senior executive for high-rolling gamblers.
Crown said it was urgently trying to make contact with the employees. The company added that it doesn't have details on why its staff were held.
3. Tesla delays mystery announcement: Tesla (TSLA) CEO Elon Musk has delayed a new product announcement that was scheduled for Monday.
There are rumors the firm was planning to unveil a reworked version of Tesla's Model X SUV. Now, investors will have to wait until Wednesday for the news.
"Moving the Tesla announcement to Wednesday. Needs a few more days of refinement," Musk said on Twitter.
Musk has already said the news won't have to do with Tesla's controversial merger plan with SolarCity (SCTY).
4. Stocks slumping: Most stock markets around the world are sinking on Monday.
U.S. stock futures are dipping while most European markets are inching down in early trading. The majority of Asian markets ended the day with losses.
This comes after Wall Street sustained significant losses last week. The Dow Jones industrial average declined by 0.6% over the course of the week, while the S&P 500 dropped 1% and the Nasdaq fell by 1.5%.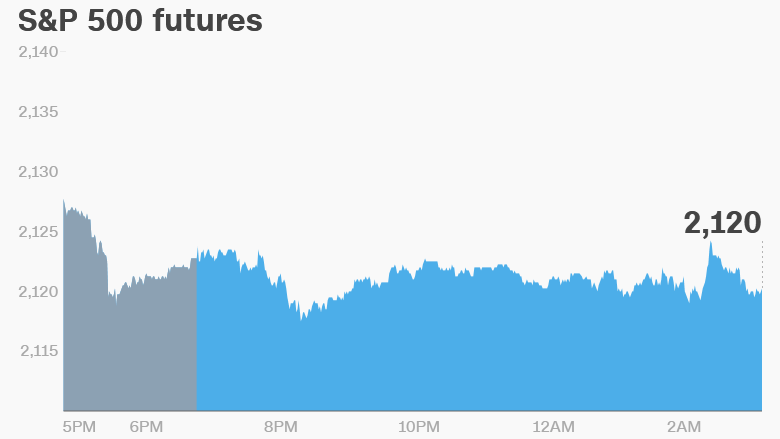 5. Earnings: Bank of America (BAC), Charles Schwab (SCHW) and Hasbro (HAS) will report quarterly results ahead of the open. After the close, IBM (IBM), United Continental Holdings (UAL) and Netflix (NFLX) will post earnings.
Analysts predict Netflix's profit will fall compared to last year. Investors are also likely to see slower subscription growth, thanks to this year's price hike.
If Netflix results disappoint Wall Street, that "could trigger another spectacular fall by Netflix's volatile shares, adding to their 11% loss this year," warns Ken Odeluga, a market analyst at City Index.
6. Coming this week:
Monday - Bank of America (BAC) and Netflix (NFLX) earnings
Tuesday - Goldman Sachs earnings, Oil & Money Conference starts in London
Wednesday - Tesla (TSLA) announcement, final presidential debate, Trump's childhood home auctioned
Thursday - Nestle (NSRGF) earnings; Verizon (VZ) earnings
Friday - McDonald's (MCD) earnings