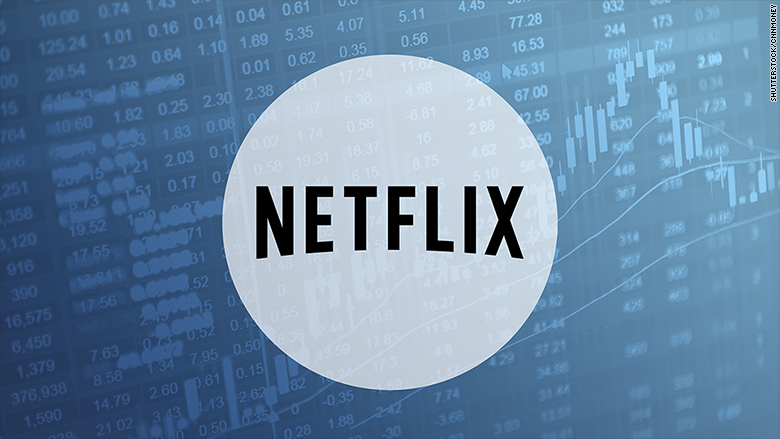 1. Netflix earnings:
Netflix

(NFLX) will report its third quarter earnings after the closing bell.

Investors will be watching to see if the streaming giant can match its impressive user growth of 5 million accounts in the second quarter. Netflix now has over 100 million customers.

JPMorgan raised its estimates for the stock on Friday, citing recent price hikes and a new partnership with T-Mobile (TMUS).

Netflix shares were 1.3% higher in premarket trading.

2. Catalan confusion: The president of Catalonia, Carles Puigdemont, failed to clarify Monday whether his administration had officially declared independence from Spain.

Madrid had set a deadline of 10 a.m. local time for the Catalan government to say definitively whether it was breaking away following a referendum.

Puigdemont instead asked for two months of dialogue over the status of the wealthy region in northwest Spain.

Investors have been unsettled by the political crisis. Spain's benchmark stock index was trading lower on Monday and the euro weakened 0.3% against the dollar.

Spain's prime minister has warned that he will dissolve the Catalan administration and order new elections if the region's status is not clarified.

3. Global market overview: U.S. stock futures were slightly higher.

Markets in Europe and Asia were mixed.

Oil prices advanced 1.4% amid rising tensions in northern Iraq.

Iraqi troops are advancing on the oil-rich city of Kirkuk, which is controlled by Kurdish forces. The U.S. has cautioned both sides to avoid escalation.

4. Another day, another stocks record: The Nasdaq gained 0.2% on Friday to close at fresh high. The index has climbed almost 23% this year.

The Dow Jones industrial average and the S&P 500 added 0.1% to close out the week.

Before the Bell newsletter: Key market news. In your inbox. Subscribe now!

5. Earnings and economics: Sonic (SONC) is set to release earnings after the closing bell.

Download CNN MoneyStream for up-to-the-minute market data and news

British Prime Minister Theresa May is traveling to Brussels on Monday for a private dinner with European Commission President Jean-Claude Juncker. Brexit negotiations have deadlocked at a key juncture, and businesses are warning May that they need clarity soon on future terms of trade.

6. Coming this week:

Monday -- Netflix earnings
Tuesday -- Earnings from UnitedHealth (UNH), Morgan Stanley (MS), Goldman Sachs (GS) and IBM (IBM).
Wednesday -- American Express (AXP) earnings
Thursday -- 30th anniversary of Black Monday; Deadline for pitches for Amazon (AMZN) HQ2 location
Friday -- Earnings from General Electric (GE) and Procter & Gamble (PG).