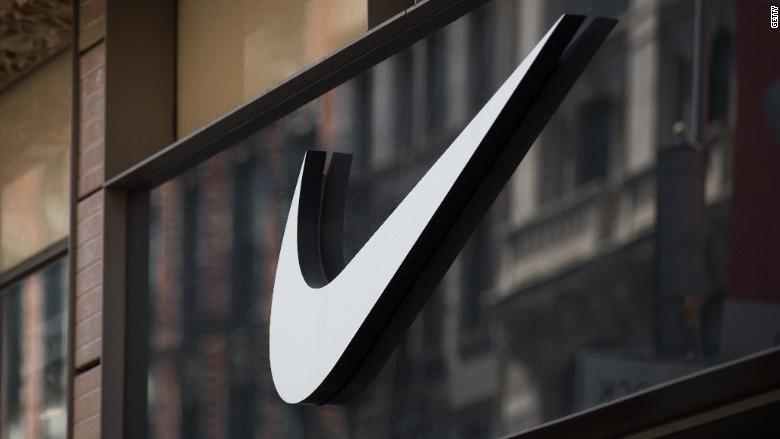 1. The face of Nike: Nike is throwing its weight behind one of the most polarizing figures in America: former San Francisco 49ers quarterback Colin Kaepernick.
Kaepernick will be one of the faces of Nike's 30th anniversary commemoration of its iconic "Just Do It" slogan.
The quarterback has not played in the NFL since the 2016 season, when he began kneeling during the national anthem to protest police brutality against African-Americans and other racial injustices.
Nike (NKE) is gambling that its customers support his protest, or at least that enough of them do. The company is also betting its brand can withstand criticism from conservative corners, including the White House.
2. Argentina meets the IMF: Argentina is getting rid of half of its government ministries and hiking taxes on exports as it grapples with the collapse of its currency.
President Mauricio Macri announced a series of austerity measures on Monday, the day before his government is due to meet officials from the International Monetary Fund.
Argentina is trying to speed up the release of cash from a $50 billion bailout plan.
The Argentine peso has cratered this year with investors worried about the government's ability to pay its debts. It has lost more than 50% of its value against the US dollar.
Last week, the central bank increased interest rates to 60% in an attempt to stabilize the peso.
3. JD.com fallout: Investors will have their first chance Tuesday to react to the arrest of JD.com CEO Richard Liu.
Liu, the billionaire founder of one of China's largest e-commerce sites, has returned to China after being arrested in Minneapolis late Friday on suspicion of sexual misconduct.
JD.com (JD) has said Liu was falsely accused while on a business trip.
JD.com is China's second-largest online shopping site after Alibaba (BABA). It's listed on the Nasdaq.
4. Global market overview: US stock futures were higher.
European markets were little changed in early trading. Asian markets ended mixed, with indexes in Shanghai and Hong Kong adding roughly 1%.
The Dow Jones industrial average dropped 0.1% on Friday, while the S&P 500 was flat and the Nasdaq gained 0.3%.
Before the Bell newsletter: Key market news. In your inbox. Subscribe now!
5. Earnings and economics: Restoration Hardware (RH) will release earnings after the close.
Amazon (AMZN) closed at $2,012.71 per share on Friday for a market cap of $981.7 billion. It could become the second American company to cross $1 trillion in value after Apple crossed the threshold on August 2.
Bank of England Governor Mark Carney will face questions from UK lawmakers on Tuesday. The big question is whether Carney will remain in his post longer than expected and lead the central bank through Brexit.
Shares in WPP (WPP) dropped sharply in London after the advertising conglomerate reported a sales decline in North America. Mark Read, who was named Monday as the replacement for former CEO Martin Sorrell, said a review of the firm's structure and strategy was underway.
The Institute for Supply Management will release its US ISM Index for August at 10 a.m. ET.
Markets Now newsletter: Get a global markets snapshot in your inbox every afternoon. Sign up now!
6. Coming this week:
Tuesday — Restoration Hardware (RH) earnings
Wednesday — DocuSign (DOCU) and Vera Bradley (VRA) earnings; Twitter (TWTR) and Facebook (FB) executives testify before the Senate Intelligence Committee
Thursday — Barnes & Noble (BKS), Broadcom (AVGO) and GameStop (GME) earnings; NFL regular season begins
Friday — Jobs report