With economic uncertainty near an all-time high, we sought the advice of some of the smartest market watchers we know.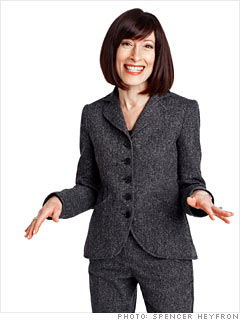 Susan Kempler is a portfolio manager for the giant TIAA -CREF organization, which invests nearly $400 billion of retirement plan assets.
I'd like to throw out a couple of names that aren't seen as the typical global competitors, but that are household names, if you think about it a little differently: Discovery Communications and Scripps Networks. And I'll even include Time Warner [parent of Fortune's publisher].
These stocks are all global competitors, and they're going to benefit from the proliferation of channels internationally.
Look at Discovery Networks. It's not a household name, but it has the Discovery Channel, the Learning Channel, Animal Planet. And it's got phenomenal programming -- shows like
Meerkat Manor
. A soap opera starring meerkats -- how great is that? And how easy is that to export? All you have to do is change the narration.
Scripps Networks has the Food Channel and Home & Garden Television. Time Warner has CNN and a lot of cable networks.
NEXT: Barry Ritholtz