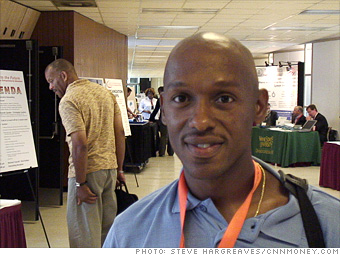 Avery Burks used to be an engineer at Ford, but was laid off last year.
He's got good skills but so far he's been unable to find a suitable new job.
He hasn't given up hope. Burks doesn't have a concrete idea formed yet, but he knows he wants to transition from engineering to something in education, perhaps opening up a Head Start-type pre-school.
"I love kids, and I love working with kids," said Burks, at the entrepreneur workshop to simply check out what was on offer. "I want to be in a position to help."

NEXT: Passing down the skills