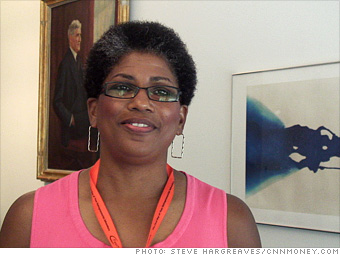 Carole Johnson started software company CYJ Enterprises fours years ago and is now based in TechTown, the business incubator that was the main sponsor at the entrepreneur workshop.
CYJ specializes in software that runs emergency management systems for childcare providers.
The firm hopes to debut its product at the end of this year and to hit $9 million in sales by 2014, and ultimately employ up to 30 people.
"What's going help grow the economy is going to be small businesses," she says.

NEXT