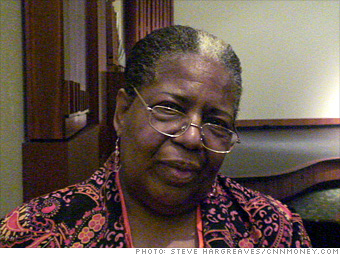 JoAnne Wright wants to open a craft store and, later, a school that teaches crafts.
The school will focus on teaching a new generation things other generations may have learned from a parent or grandparent.
"Like people used to do years ago in African nations, even in our country," she says. "Things they knew they passed down, from generation to generation."
Wright was at the workshop to get registered for a class on starting her own business. By her own admission, she needs all the help she can get.
"It going to be a beginner class where they hash over your ideas and see if they are feasible," she says. "That's what I need, help to start. I need someone to take me like a little baby and teach me."

NEXT: Tastebuds on the line