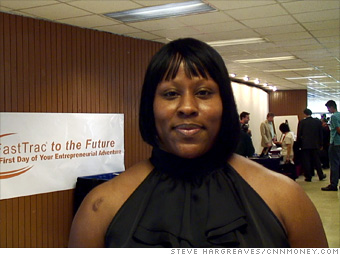 Carla Inman already has one business, now she wants to add to it.
The lifelong Detroiter plans on opening a spa to go along with her beauty salon.
"I'm here today to gain new knowledge, meet new people, network, and learn more about business funding," says Inman.
Is she nervous about expanding her business in this hard-hit town in these hard times?
"No, I'm excited," she says. "I see this as a cleansing of our city, a new beginning."

NEXT: Making it work