The Fixers
What do you do with an old car-body plant nobody wants? You turn it into a creative hive for upstart businesses that offers a spark of hope for Detroit's economy.
More
Economy

The most heavily trafficked U.S. border bridge is decaying -- but the fight over its future has become an international firestorm.
More
Companies

A former Ford engineer teams up with an Italian auto parts supplier to clean up motorcycle emissions in Asia.
More


Detroit's toughness is its treasure
Christopher Ilitch explains why he thinks Detroit will be the biggest urban turnaround in U.S. history. Play

Greening Detroit

Teaching economics to Detroit youth

Detroit to demolish neighborhoods
Going solo in the Motor City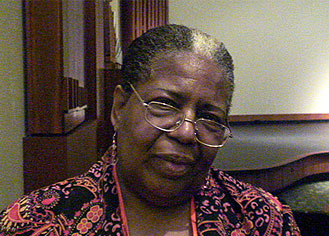 "That's what I need, help to start. I need someone to take me like a little baby and teach me." -
JoAnne Wright