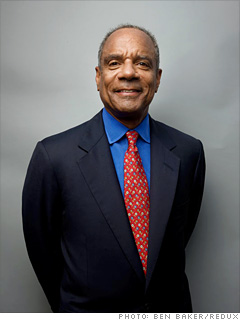 CEO, American Express
Most Admired Top 50 rank: 29Who he admires:
Warren Buffett, Berkshire Hathaway
"He embodies this incredible blend of high intellect and business judgment with the ability to emotionally engage with people."
Company he admires:
Apple
"I admire... what Steve Jobs has been able to do by driving innovation in a hypercompetitive industry. At Apple retail stores, he's created an experience. I went in around the Christmas holidays. I got a laptop for my son. It was a really terrific experience. It was just fascinating to feel the energy in that place. The personnel could not have been nicer and more attentive."
NEXT: Howard Schultz