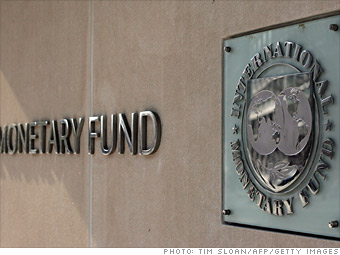 It's not exactly a currency, but a growing number of policymakers and economists say Special Drawing Rights (or SDRs) should replace the volatile U.S. dollar as the world's main reserve currency. SDRs were developed by the International Monetary Fund in 1969. It's neither tangible like cash nor used by everyday consumers to buy goods or services.
So what good are SDRs? As a lender to member nations, the IMF typically lends countries funds denominated in SDRs. They represent potential claims on currencies of IMF members and can be converted to whatever national currencies the borrower desires at various exchange rates developed by the IMF.
But a recent United Nations report recommends that SDRs -- and not U.S. dollars -- should make up the majority of the world's reserves. Because the value of SDRs is linked to the average value of key international currencies (U.S. dollars, yen, euros and pounds), they argue that SDRs can counter the volatile highs and lows that the U.S. dollar has undergone during the past few years.
Nevertheless, many experts say this is not going to happen anytime soon. The idea would likely need backing from the majority of IMF members.
NEXT: Gold
Last updated July 21 2010: 1:00 PM ET