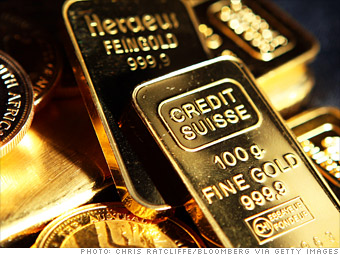 No matter how it's viewed, the value of gold seems almost timeless. Recently, Abu Dhabi's Emirates Palace hotel opened a vending machine that dispenses gold bars, making the United Arab Emirates the first country outside Germany to install the machine.
Despite its allure, gold as a direct means of exchange lacks the relative power and convenience of national as well as local paper currencies. For one, gold is heavy and hard to carry around. If the precious metals are stored in a U.S. bank, it's difficult to access it if you're on vacation in Spain. Converting gold into cash also has its hurdles.
Nevertheless, the precious metal has its appeal. Investors typically see gold as a safe investment and a hedge against inflation. Though gold prices have fallen in recent weeks, prices have risen by about 24% since last July as investors flock to the previous metal as a safe haven.
NEXT: Ven
Last updated July 21 2010: 1:00 PM ET