Whether it's an enormous and young population or vast natural resources, these five countries are veritable powder kegs of economic growth.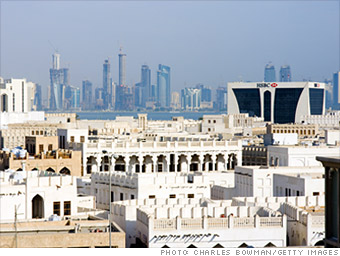 In light of our own sluggish economy, Euro-zone debt crises, and fears of bubbles and slow-downs in China and Brazil, investors are putting more money to work at the global periphery. The countries listed here have been notoriously dangerous and corrupt in the past, most with their own governments largely to blame. But some recent political stability and free market reforms have combined to flip the script for these countries' future, blazing trails to new and exciting investment frontiers.
This peninsular country jutting off the coast of Saudi Arabia is expected to grow more than any country in the world this year. The main reason: natural gas. Qatar has 15% of total world supply and exports a liquefied version of it all across the globe. Qatar also produces gas at a lower cost than world averages and thus is better positioned to weather downside price fluctuations. Partly as a defense against the volatility of gas prices, Qatar's government has been steadily reinvesting hydrocarbon revenues into non-energy sectors of the economy. Their policies are paying off. Non-hydrocarbon sectors grew 9% in 2009 and the National Bank of Kuwait predicts those sectors will grow 15% in 2010.

One beneficiary of the government's push to diversify the economy is Qatar National Bank SAQ. Shares have returned 44% in the past year. It is now the largest bank by assets in both Qatar and the Persian Gulf, with $180 billion at the end of 2009. Part of the banks' recent success and likely future growth is its investment banking unit. QNB Capital has managed the countries' biggest corporate transactions of late, including Vodaphone's $1 billion IPO on the Doha exchange and a multibillion-dollar bond issuance by Qatar Telecom.
NEXT: Colombia
Last updated August 09 2010: 11:34 AM ET