Where can you find these ambitious ones when they are not in the spotlight? Photographer Jeff Minton captured a selection of this year's 40 under 40 in their natural habitats.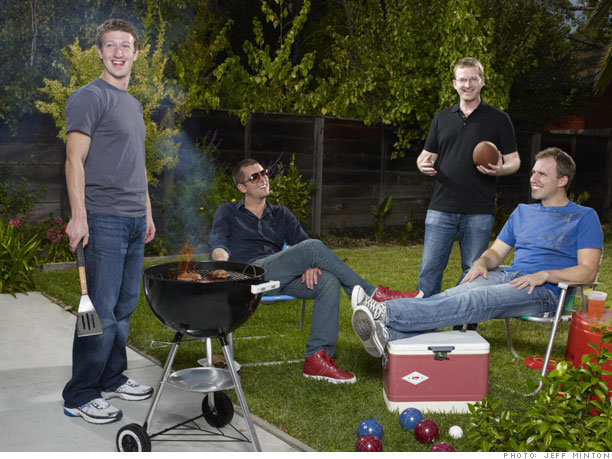 Mark Zuckerberg, 26, Facebook founder and CEO; Christopher Cox, 28, VP of product; Mike Schroepfer, 35, VP of engineering; Bret Taylor, 30, chief technology officer
With so much focus on Facebook's 26-year-old founder, the executives just below him toil away in relative anonymity. But the trio yucking it up with Zuck here in his backyard in Palo Alto lead an army of the Valley's most talented engineers. Whether huddled around a burger or a whiteboard, these four can usually be found together. It would all be as unassuming as the Weber grill and Coleman cooler suggest were it not for the 500 million users and $25 billion valuation quietly humming at Facebook's headquarters just down the street.
NEXT: The Merchant
Last updated October 14 2010: 6:16 AM ET