Take a moment during your end-of-summer holiday to remember the people who built America and to recognize the strengths of our ever-evolving workforce today.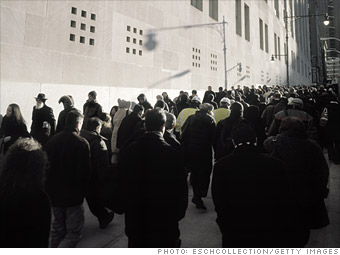 Ah, Labor Day. Time for backyard barbecues and the last days at the pool. Americans have celebrated summer's unofficial end since 1882, when the holiday began as a single street parade in New York City.
Before hitting the beach on your day off this year, take a look back at the decades of work by the ever-evolving American workforce. Through world wars and political tumult, economic downturns and periods of prosperity, the sweat and ingenuity of American workers has never ceased. Even in times of high unemployment, as we're in now, productivity increases and innovation expands among those fortunate enough to have jobs.
As a tribute, Fortune teamed up with Life.com to create this photo gallery depicting the transformation of the American worker during the past century.
NEXT: Photographer: Lewis W. Hine - 1931
Last updated September 03 2010: 6:23 AM ET