Oprah may be moving to cable, but her influence remains prominent on the networks. Countless experts were invited to The Oprah Winfrey Show during the past 30 years, but only these five personalities were able to parlay their appearances into their own mini-empires.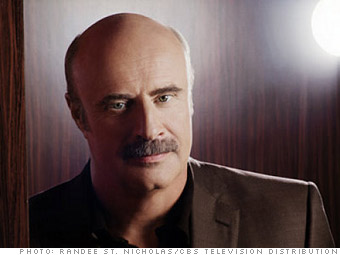 Dr. Philip McGraw, better known as Dr. Phil, confronts dark issues in relationships during his daily talk show. But in his own life, nothing is brighter than the Oprah effect.

A clinical psychologist, Dr. Phil first crossed paths with Oprah during her legal battle with Texas cattlemen in 1996, when she hired his firm, which prepped witnesses for court testimony. She prevailed in that case, thanks in part to Dr. Phil's guidance. The Oklahoma native, dubbed "Dr. Tell-It-Like-It-Is Phil" by Oprah, became a regular guest on her show after first appearing in 1998.

By September 2002, Oprah's production company, Harpo Productions, debuted his spin-off, Dr. Phil. In his first season, he scored ratings mirroring Oprah's historic season back in 1986.

According to Nielsen, the CBS show reaches nearly 3.4 million people daily, securing Dr. Phil's spot as a daytime success as Oprah airs her last season.
NEXT: Rachael Ray
Last updated September 30 2010: 12:59 PM ET