Like any growth industry, entrepreneurship education has attracted creative minds with ideas about how to make their programs stand out. A sampler.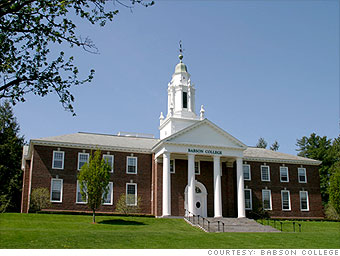 Wellesley, Mass.
Competitive edge:
Every first-year student has to start a business, with the goal of turning a profit on a loan of up to $3,000 by year's end. Faculty members have real-world experience.
Good to know:
One course, The Ultimate Entrepreneurial Challenge, is modeled on The Apprentice -- with teams of students competing in 13 challenges.
Tuition:
$12,492 (evening MBA),
$35,110 (two-year),
$48,688 (one-year),
$49,800 (fast track)
Contact:
781-235-1200
NEXT: Indiana University
Last updated March 11 2010: 9:57 AM ET
Note: All schools have graduate and undergraduate programs.