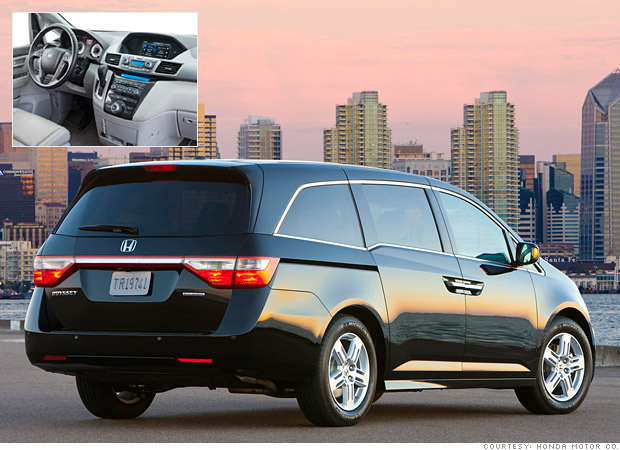 Base price: $27,800 - $43,25
Mileage: 18 city / 27 hwy
Great if you want: A dependable van that looks cool
Weak spots: Not as enjoyable to drive as older Odysseys.
One of the most remarkable things about the Honda Odyssey was that It felt like driving a car. In fact, it felt like driving a really good car.
In this new redesign, some of that's been lost. Despite a lower, even sporty look, this Odyssey drives more like a minivan. As always, the new Odyssey has impeccable interior quality and it has the best fuel economy among the full-size vans.
You can can get a "multi-function" center seat in the second row. When unoccupied, it folds down and can be used as a storage tray and cupholders. Second row seats can slide away from one another to make more room, especially with bulky booster seats. Also an option: an extra-wide split-screen video monitor.