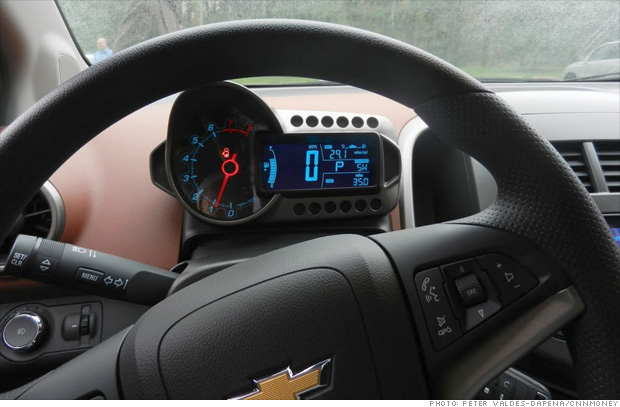 Even before you turn the key, the Sonic's driver's seat is already kind of a fun place to be. The design inspiration for this car came, not from other cars, but from motorcycles.
The gauge cluster stands in a seperate pod in the two-tone (if you want two-tone) dashboard. Next to a screen with a digital speedometer hangs an easy-to-read tachometer to watch the engine rev.
During a roughly four hour drive out into the mountains around New York City and back, the Sonic proved to be just as enjoyable to drive as it is to sit in.
The steering is responsive and has a nice feel to it. Suspension is similarly just right. It didn't knock anyone's dental work loose while jetting between cabs on rutted avenues and it felt solidly confident and quick on smooth, winding country roads. The engine also made a nice sound while zooming between the gears.