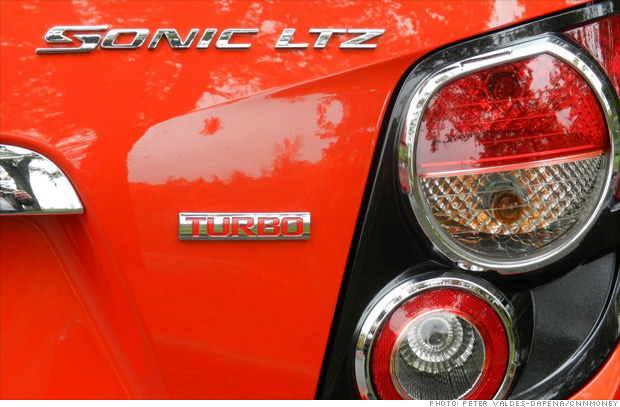 The Sonic is available with two four-cylinder engines, one turbocharged, the other not. The turbo engine, which is a bit smaller, costs a little more but delivers better fuel economy and better performance, too. (The fuel economy shown in this story is for the turbocharged car with a manual transmission.)
The base transmission is a five-speed manual, which we weren't able to test, but you can also get a six-speed manual or a six-speed automatic.
In this car, especially with the turbo, the six-speed manual seems like the natural choice. It feels good and it clicks nicely with the car's quick, responsive personality. (The turbo won't be available with the automatic for a few months, yet.)
The automatic is fine and, technically speaking, it's "manually shiftable" (by thumbing an annoying little toggle button) but it's like getting the "mild" sauce on your tacos. You're missing part of the experience.