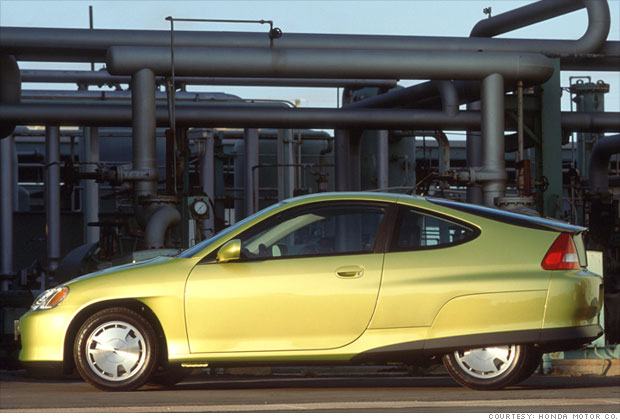 Engine: 1.0-liter 3 cyl.
Fuel Efficiency: 49 city, 61 hwy
The Insight was a 2-seat hybrid with a 5-speed manual transmission. When it went on sale, Consumer Reports magazine didn't think much of it, calling the Insight cramped, noisy and uncomfortable.
All fuel economy figures in this list have been adjusted to reflect new testing procedures introduced in 2008 that resulted in lower, but more realistic, numbers for most vehicles.