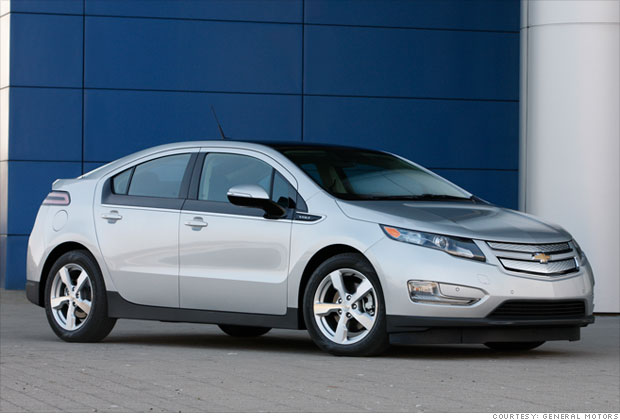 Engine: 4 cyl., 1.4 liter (PHEV)
Fuel Efficiency: 58 city, 62 hwy
Engines and transmissions have gotten a lot more energy efficient since 1984. But, over the same time, cars have gotten bigger and heavier as safety and comfort have become more important selling points.
That's why this list contains a mixture of old cars with tiny engines and newer hybrids and plug-in hybrids like the Volt.
The DOE chose to exclude pure plug-in cars from this list, so General Motors' plug-in Volt -- which has a gasoline engine -- comes out on top based on its EPA-estimated 60 miles per gallon in combined electric and gas driving. In reality, the figure depends largely on how often the battery is charged and how far the car goes between charges.