They may not be the states with the highest jobless rates, but they are the ones where unemployment rose the most in the past year. Here's how they managed to move backwards when so many others moved ahead.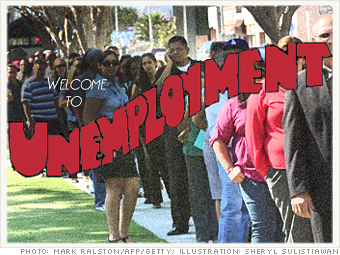 For about 15 million unemployed workers, it's a tough slog out there. But just how bad is the job market? The answers are complex and it varies depending where you live.
JP Morgan CEO Jamie Dimon said earlier this week that he can't see "anything that is worse than it was a year ago." But in some states, the unemployment rate was higher at the end of 2010 than it was 12 months earlier. This happened even in states where the jobless rate has sustained lower levels than the national rate of more than 9%.
This could be good news or bad news and even a mix of both. Here we highlight the top 5 states with the biggest increases in unemployment during the past year.
NEXT: Nevada
Last updated January 13 2011: 12:31 PM ET