Some states have been better than others at chipping away at their high unemployment rates. Here's how five states helped put their residents back to work.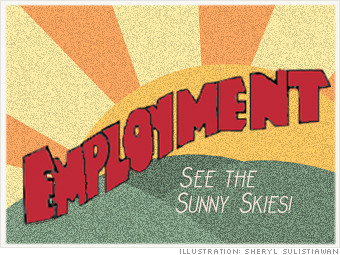 Unfortunately for millions of unemployed Americans, the forecast for the job market doesn't look much brighter for 2011. For 20 straight months, unemployment has stood above 9% and Fed chairman Ben Bernanke said last week it could take "four or five more years for the job market to normalize."
While the latest jobs report released last week showed that the unemployment rate fell slightly to 9.4% in December from 9.8% the previous month, the news conjured little cheer as the economy added fewer jobs than most economists expected. The drop occurred not because more workers found jobs but rather because fewer people continue to actively look for work.
But it's worth looking at the bright side. Some states that saw unemployment peak well above the national average have seen joblessness drop at a faster pace than the rest of the country in the past year.
Fortune takes a look at five of the most improved jobless rates during the past year and what makes them so extraordinary.
NEXT: Tennessee
Last updated January 12 2011: 12:37 PM ET