IMG head Ted Forstmann may have made some bad bets (one of the biggest was on IMG's own client), but his company's golden reputation as a sports, modeling, and entertainment agency he resurrected will continue. Here are 12 reasons why.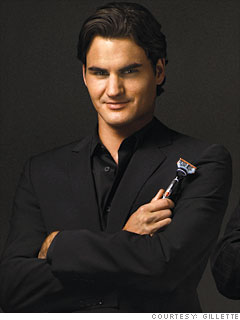 He's the client at the center of the Forstmann scandal -- it was on Federer that IMG's head honcho bet over $30,000 to win the 2007 French Open, according to a lawsuit. Federer has publicly distanced himself from the scandal, and continues to be, arguably, the agency's highest-profile athlete. He's certainly the most successful in his sport, with a record 16 Grand Slam titles won.
IMG signed Federer in 2005, just shortly before acquiring the Collegiate Licensing Company in 2007, now known as IMG College. Federer's endorsement deals include Nike, Gillette, Mercedes-Benz, Rolex, Credit Suisse, and Lindt chocolates. The Daily News last year called him "the anti-Tiger" in reference to his all-around, seemingly risk-free marketability. To date, he has earned over $50 million from tennis, but is said to hit upwards of $150 million in personal worth.
NEXT: Rafael Nadal
Last updated February 15 2011: 5:20 AM ET