The media has called every breaking news event since Twitter's 2006 launch the service's, "coming of age." Here's a look through the proof that Twitter is all grown up, and has been for a while.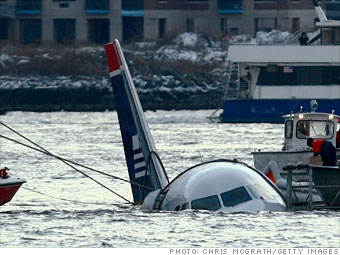 Back in 2007, a young Twitter first proved its usefulness as a meet-up tool for conference goers at the South by Southwest festival in Austin, Texas. Ever since, the service, created in 2006, has continued to fill a short communication niche -- perfect for breaking news.
As Twitter gained steam, many major news events have carried second-day headlines about how it and other social media sites like Facebook either broke news or helped spread information. It's time to end that second-day story. While Twitter continues to add dimensions to reporting, the fact that it's a big part of the reporting process is no longer news.
But back in 2009, the idea of Twitter breaking a story first was familiar, but still novel. On January 15, Captain Chesley "Sully" Sullenberger water-landed a jetliner in the Hudson River. "Twitter breaks the news again," was the title of a piece in the Telegraph that ran the next day. It claimed that a user with the Twitter handle @Manolantern posted the first tweet following the splashdown.
"Today was yet another indicator that Twitter is the way we're going to consume breaking news in the future," Eric Ogren wrote for Information Week at the time. "I learned about the US Airways Hudson River plane crash before it was on CNN.com, NYTimes.com, and FoxNews.com."
NEXT: Michael Jackson dies
Last updated May 04 2011: 12:53 PM ET