Smart buys, the right message, and big hires: three big reasons why Larry Ellison's Oracle rejoins our Most Admired Companies.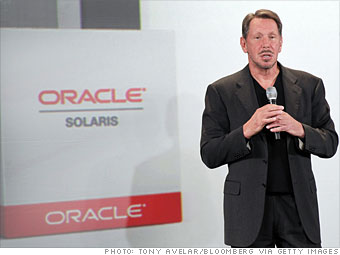 Most Admired Companies rank:
48
Headquarters: Redwood Shores, Calif.
Employees: 104,500
The business: Oracle Sells Business Operations software and hardware to some of the world's largest companies.
With "enterprise information management," "middleware," and "relational servers" as core products, what Oracle does may not sound so exciting. But its recent moves have been: The software juggernaut returns to our list of the 50 Most Admired Companies for the first time in nearly a decade. Credit longtime CEO Larry Ellison and some key strategic steps.
NEXT: Smart Acquisitions
Last updated March 31 2011: 7:05 AM ET