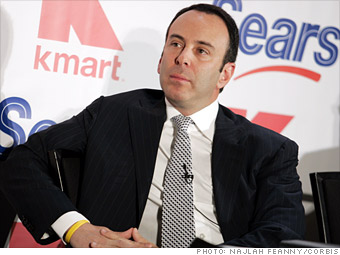 Eddie Lampert looked like he was on top of the world in 2004 when he was still planning to merge giant retailers Kmart and Sears. Bloomberg BusinessWeek dubbed Lampert "the next Warren Buffett," comparing his investment in the flagging Sears to Buffett's purchase of the textile company Berkshire Hathaway, which was losing money before Buffett bought it.
During Lampert's heyday in 2004, his hedge fund ESL Investments had had a 15-year run of 30% average annual returns. Kmart, which had just crawled out of bankruptcy in 2003, had a 300% jump in stock price thanks to Lampert's investment. Two years later, Fortune called Lampert, "the best investor of his generation" and "the Steve Jobs of investing."
But Lampert's investment in the Sears-Kmart combo has been a dog, not a Dairy Queen. As of May 4, 2011, same-store sales at Sears had dropped every year for a decade. Lampert's 2010 annual letter to Sears shareholders stated, "Our financial results remain at unacceptable levels," a line Berkshire shareholders seldom encounter.