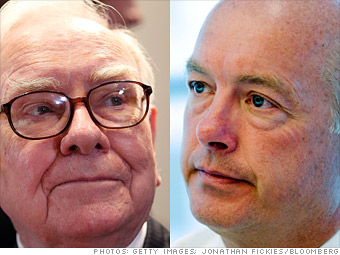 In sports, they talk about the Sports Illustrated jinx: the mysterious slump that happens when an athlete makes it onto the magazine's cover. In business, the curse is summoned with four magic words: "the next Warren Buffett." Whether the up-and-comer is trading like the great investor, a potential successor at Berkshire Hathaway or just has Buffett's bearing, each one has failed to live up to the hype -- several of them disastrously so.
A few years back, SI went looking for statistical proof or disproof of the jinx. One naysayer pointed out that these athletes were simply reverting to the mean. In other words, making the cover is not the media predicting future success -- it's calling the top.
That's something worth remembering for would-be-Buffetts: Statistically speaking, the Oracle of Omaha is unlikely to ever be matched.