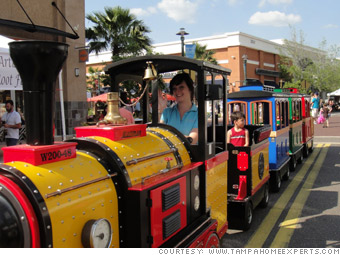 Median home price: $134,000
Median family income: $89,426


Wesley Chapel has gotten creative during tough economic times in the past. In the pre-World War II years, residents relied on turpentine stills, lumber mills, cattle ranches, citrus groves -- and the occasional moonshine operation -- to help pay the bills.
These days, they're defying the economic slump using more conventional means. The town now is attracting high-paying financial services firms -- and the jobs that come with them.
Raymond James is the latest to announce a new office here. This rich new blood has kept the local economy humming, said real estate agent Jeff Miller.
Add good schools, low taxes, affordable housing, and a location just 25 miles north of Tampa into the mix and Wesley Chapel has stayed in high demand. The population has grown nearly 700% since the 2000 Census count.
See complete data and interactive map for Wesley Chapel