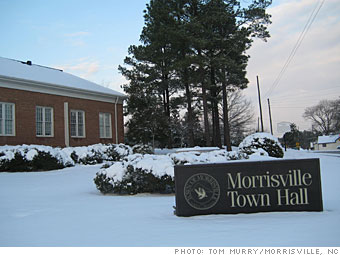 Median home price: $214,500
Median family income: $133,343


This small city has reversed the usual order of suburban development. Instead of businesses moving in after the population of commuters reaches a critical mass, the companies actually came first.
Some of the best-known employers here include Cisco, IBM and Lenovo. Not surprisingly, more than a quarter of all residents are scientists, engineers or computer technicians either in town or in the nearby Research Triangle.
The jobs here have attracted an influx of international tech talent, including many from South Asia. In fact, Asians now make up more than 27% of the population.
The town celebrates its cultural diversity with the "Taste of Morrisville" festival, which highlights different ethnic restaurants in town, including Japanese, African and Indian eateries.
See complete data and interactive map for Morrisville