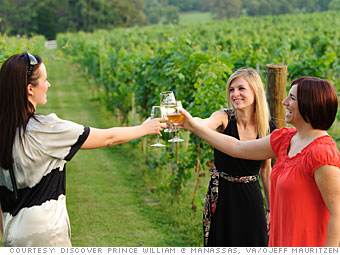 Towns include:
Linton Hall
,
Montclair
Job growth (2000-2010):
40.1%
Prince William County likes to give companies the royal treatment, and it shows. The county's department of economic development reports that more than half a dozen corporations have either expanded or relocated within its business-friendly confines in the last year.
The county's Innovation Technology Park provides a major hub for businesses. The 1,600-acre complex is just 20 miles from Dulles International Airport and is anchored by George Mason University's Prince William Campus. The park is home to Comcast and Mediatech, as well as government offices for the FBI and National Institutes of Health.
As many municipalities across the nation are slashing budgets and watching debt pile up, Prince William County has weathered the recession and scored top marks from all three credit rating agencies. Jobs help it score straight AAAs, with about 250 added in the second quarter of this year.