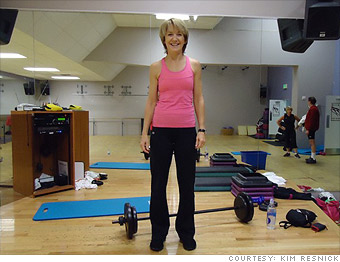 Hometown: Baltimore
Age: 54
Was: Paralegal
Why I did it:
"I'm an exercise freak," says Resnick. "I was doing 25, 30 hours a week as a paralegal and going to the gym in the morning."
Finally her husband suggested she become a trainer. "I started part-time, but one day I bit the bullet and went full-time."
How I did it:
Resnick took a weekend certification course, passed an exam, and keeps up with continuing ed. To find clients, she taught group fitness classes.
"People get to know your style, they trust you, and from there, people will start using you as a personal trainer. After that, it's all word-of-mouth."
Why I love it:
"Between training and teaching classes, I'm so happy. I like that I get to do a little bit of everything. I'm also making a lot more money than I was as a paralegal."