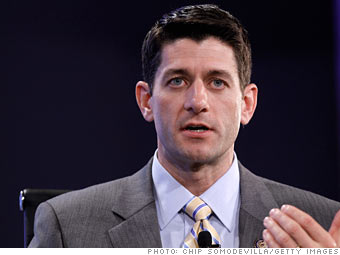 Republican budget guru Paul Ryan wants to get the nation's fiscal house back in order. If his own finances are any indication, he might be the right man for the job.
Ryan has no liabilities that exceed $10,000, according to his financial disclosure forms, putting him in a relatively narrow category of Americans who do not carry any debt.
The Wisconsin lawmaker lists two college savings plans, stock in companies like Verizon and Bank of New York Mellon. He owns even more stock through a limited partnership that invests in companies like 3M, Abbott Labs, Apple and Exxon Mobil.
He also disclosed a book deal with Simon and Schuster.