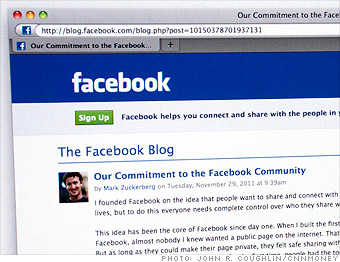 Facebook's privacy violations are like Whac-a-Mole: Every time you smack one down, another pops up.
In November, Facebook signed a settlement deal with the Federal Trade Commission, which charged the company with a long list of "unfair and deceptive" acts.
"I'm the first to admit that we've made a bunch of mistakes," Facebook founder Mark Zuckerberg wrote in a blog post about the settlement.
It's an admission he keeps having to make over and over: Tech blog All Things D pointed out that 10 of the 25 posts Zuckerberg has made over the years on Facebook's company blog have been explanations and mea culpas about site changes and screw-ups that irked users. -- Laurie Segall