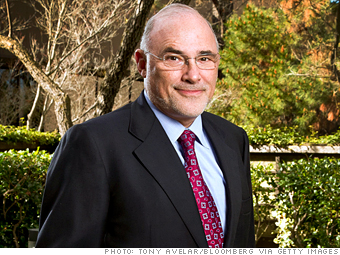 HP's decision to hire former SAP CEO Léo Apotheker to take Mark Hurd's old job raised eyebrows from the start. Apotheker didn't have expertise in the consumer market, which still accounts for a large portion of HP's revenue.
The match didn't sit well with Apotheker either -- towards the end of his tenure, he announced that HP would spin off its PC division entirely. On top of that, phone and TouchPad sales were flagging.
This didn't work for HP's board, which asked Apotheker to leave in September and brought in board member Meg Whitman, former CEO of eBay and survivor of an unsuccessful run for California governor. As soon as the doors at HP's offices stop revolving, we'll see what she can do.

By Shelley DuBois, writer-reporter
@FortuneMagazine
- Last updated December 29 2011: 9:52 AM ET