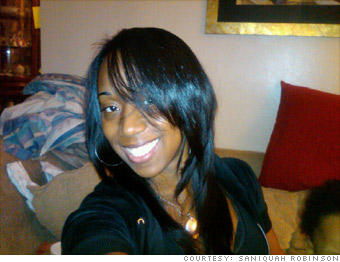 Student debt: $82,000

Degrees: Master's in Health Science from Chatham University; Bachelor's in psychology from Temple University

After holding my Master's for three years, I'm still fighting to find a Master's level position.
I have been seeking employment in the medical field and after about a hundred interviews, I'm left doing contract work for $19 an hour.
I once believed that part of the American Dream was to earn a college education and this would ensure a great career and financial freedom. Unfortunately I am losing hope.
I'm a mother of three, and my husband and I have been turned down from purchasing a home due to our income-to-debt ratio.
I don't want people to think they shouldn't go to college -- it definitely gives you a great foundation to start your career. But it's very important that when you do, you know exactly what you want to study and you're knowledgeable about debt.