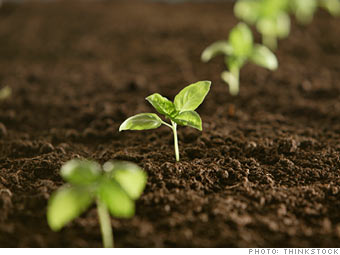 Talk about a growing investment.
One client at Guidant Financial dumped out his 401(k) and used the money to open a sprout-growing business -- investing $300,000 to get it started. The company, which grows 16 kinds of organic sprouts without using any soil (only nutrient-rich water) has been a hit.
It now employs 15 people, and just this year, a third-party business valued the company at $550,000 -- a 100% return on investment.