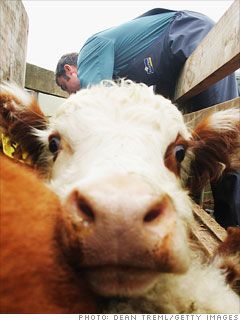 Sick of watching their retirement accounts gather dust, a growing number of investors are ditching their 401(k)s for so-called "alternative" investments.
Instead of stocks and bonds, these investors are banking on beauty schools and chicken feces as the key to a secure retirement.
While some of these bets have already paid off handsomely, they also come with plenty of risk. So before investing your hard-earned dollars in cows or organic sprouts, be sure to
to do your homework first.
Invest $5,000 in wine