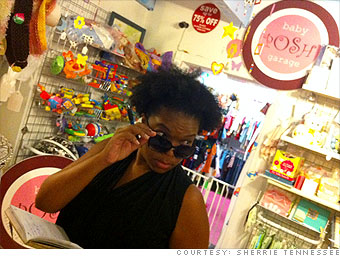 Name: Sherrie Tennessee
Age: 37
Hometown: Miami
Day job: Customer service associate
Moneymaking gig: Mystery shopper
I've been doing this since 2007 and I love it. It's a great way to make a little bit of cash.
My friend was a mystery shopper and she told me about it, but you have to be careful because there are a lot of scams.
I try to do one at least once a week. My favorites are the Leslie Swimming Pool Shops. I observe the outside, make sure there's no trash or debris and the sign is straight, then go inside and listen for music and note how the store looks. It's the easiest $20 to $30 you can make. That's gas money.
I did another at a Dairy Queen where I got free ice cream and got paid, so you can't beat that.