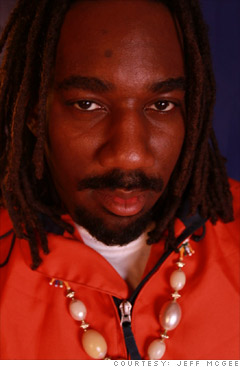 Name: Jeff McGee
Job: Semi-truck mover
Salary: $160,000
Age: 37
Hometown: Duluth, MN
I got a degree in science and I wanted to be a physician. But when I had a kid, I needed money and I needed it fast.
Since I was getting very few job offers in the medical field, I got a job as a truck driver. I didn't get any sleep, I was overworked and gained lots of weight from sitting in a truck all day and night. And I only made about $45,000 a year.
One day, I got talking with a man in a truck stop who told me how he worked as a semi-truck mover and made over $100,000 a year. So I looked into it and applied for a job.
Now, I deliver semi-truck trailers from one place to another. Not many people know about this industry because it's so much more specialized than just regular truck driving. As a transporter you pick up semi trucks straight out of the factory and drop them off at individual dealers.
I love it. I drive 600 to 700 miles a day, have my own vehicle, get as much vacation time as I want and the company flies me to each factory and puts me up in a nice hotel.