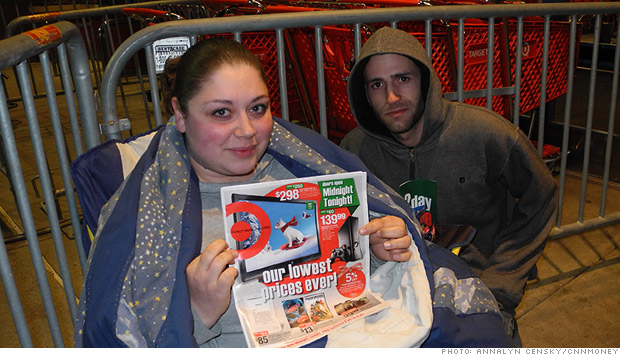 Jeanette Bessinger has been shopping on Black Friday for eight years. This year, she arrived earlier than ever -- at 6 a.m.
"We have two blankets, chairs, sandwiches and snacks," she said. "We didn't even have Thanksgiving food."
But it was worth it: Bessinger snagged the number one spot in line in front of the Target in Northern New Jersey, pretty much guaranteeing that she'll be able to get the deals she wants.
"The price of the two TVs we're getting, is what one TV alone would be worth," she said.