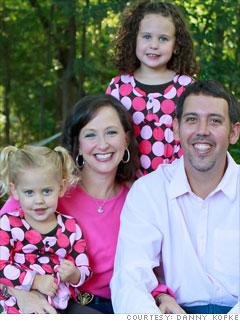 Name: Danny Kofke, 36
Occupation: Special education teacher and author
Location: Hoschton, Ga.
I subscribe to NFL Sunday Ticket on DirecTV. I saw an ad offering the extra SuperFan feature, which gets you games in high-definition for free if you sign up for Sunday Ticket. But current subscribers have to pay $99.
I called and said I'd like it for free too, because I'm a loyal customer. The rep told me the promotion was for new subscribers only, so I said I'd gladly cancel. After 15 minutes on hold, I got it for free, too. It never hurts to ask.
As told to by Ismat Sarah Mangla
@Money
- Last updated November 21 2011: 6:59 AM ET