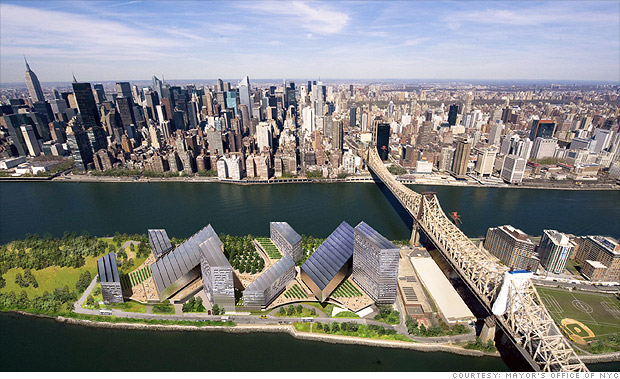 Donation: $350 million
Donor: Charles Feeney
Originally anonymous, the gift from Charles Feeney through his foundation the Atlantic Philanthropies, marks the largest contribution in Cornell University's history.
Feeney -- a graduate of Cornell's School of Hotel Administration and a co-founder of the Duty Free Shoppers Group, which operates stores in airports and other locations across the globe -- has donated more than $5.4 billion through his foundation, much of which has gone towards his alma mater.
His most recent gift, announced in December, will help finance a new engineering campus on Roosevelt Island in New York City.
When completed, the campus will boost the number of graduate engineering students enrolled in New York City Master's and Ph.D. programs by about 70%, Cornell said in a statement.