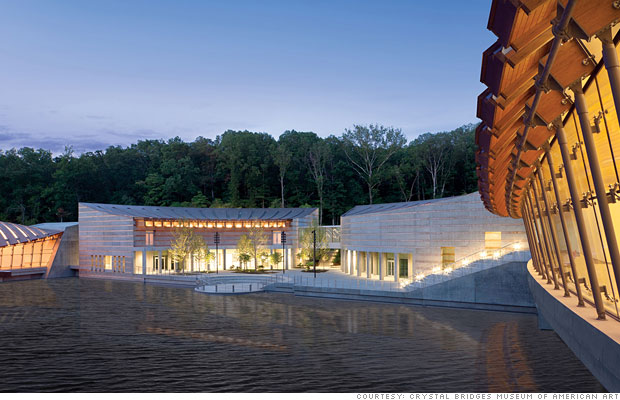 Donation: $800 million
Donor: The Walton Family
In May, the family that owns Wal-Mart pledged to give $800 million to the Crystal Bridges Museum of American Art in Arkansas, a museum started by Alice Walton, the daughter of Wal-Mart's iconic founder Sam.
"My family has laid a foundation on which this institution can continue to grow as a resource for our community, state and nation," Alice Walton said in a statement.
The museum said the gift would go toward operations, acquisitions and future capital improvements, or a "rainy day fund."