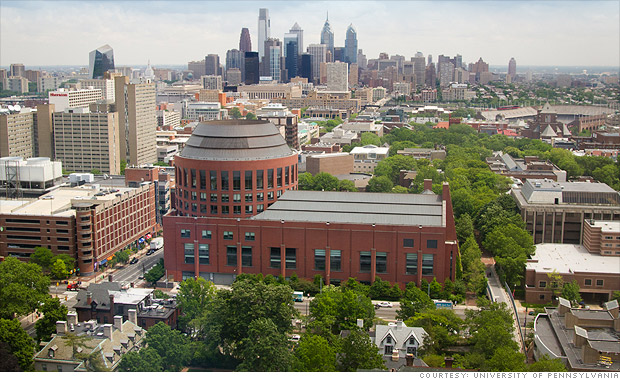 Donation: $225 million
Donor: Raymond and Ruth Perelman
In May, Raymond Perelman, chairman of RGP Holdings, and his late wife, Ruth, donated $225 million to Penn's School of Medicine -- the largest single gift in the University's history.
Penn President Amy Gutmann called the donation "transformational." The university said that the School of Medicine would increase its financial aid budget by at least 20% for the class entering in 2012. It said it would also use the funds to recruit more medical faculty and educators and invest in medical research programs.
This wasn't the first time the Perelmans donated money to the university. In 2005, the Perelmans pledged $25 million to create the Ruth and Raymond Perelman Center for Advanced Medicine. After this year's donation, the School of Medicine was renamed the Raymond and Ruth Perelman School of Medicine.