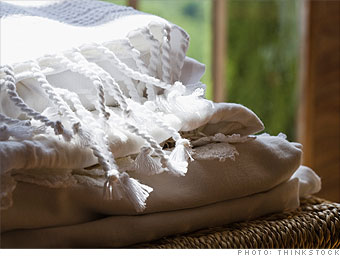 "While most people know by now that the fabulous velvet Christmas tree skirt you just had to have will likely be 50% less if you wait till after Christmas, what most people don't know is that other home décor gets discounted in January, too," noted stylist Jene Luciani.
In fact, January has been the best time to buy linens and bedding for over 100 years, thanks to John Wanamaker's popular marketing strategy "The White Sale," added consumer savings expert Kendal Perez.
Expect to see sheets sets for 50% off and winter-weight sets, like flannel, discounted even more at stores like Macy's and Bed Bath Beyond, she said.