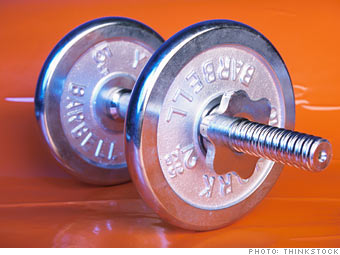 One of the most popular New Year's resolutions will be a little easier to keep, thanks to steep sales on gym memberships and fitness equipment after Christmas.
Expect to see great promotions and cheap trial memberships at gyms on local deal sites like Groupon and LivingSocial, said Brad Olson, founder of Gottadeal.com.
"Gyms know that this is their one opportunity a year to really cash in and offer the best deals," said savings expert Jeanette Pavini. But don't stop there, she advised. There's also room to negotiate on registration and initial fees as well as getting around those burdensome long-term contracts.
Those who prefer privacy can look out for sales on equipment from brands like Bowflex and Life Fitness, added Brad Wilson, founder of BradsDeals.com.