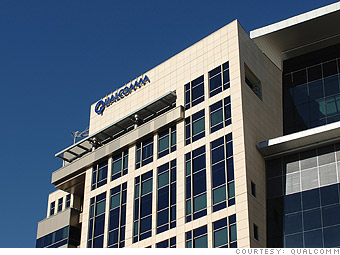 Average total pay: $134,211
For:
Engineer, Staff*
As if having a headquarters in sunny San Diego wasn't good enough, shares of this wireless technology maker climbed 60% over the second half of 2010 -- which is great for employees, since everyone gets equity shares upon hire. More than 90% of workers received a bonus and stock options last year.
Employees can also earn between $150 and $400 in subsidies to buy products equipped with the company's technologies, including Kindles and notebook computers. Qualcomm stays at the cutting edge of worker development with a web-based forum for employees to share and develop ideas, and the QIN Venture Fest, an annual competition in which teams develop new products, services, and businesses. Voluntary turnover is below 3%.
NEXT: Cisco
Last updated January 26 2011: 2:26 PM ET
*Most common salaried job